Sarah Bolger or Sarah Lee Bolger is an Irish actress who is known for her roles in famous Hollywood movies like, In America (2003) as Christy Sullivan, Stormbreaker (2006) as Sabina Pleasure, The Spiderwick Chronicles (2008) as Mallory Grace, The Moth Diaries (2011) as Rebecca Cantor, The Lazarus Effect (2015) as Eva, Emelie (2015) as Emelie, and A Good Woman Is Hard to Find (2019) as Sarah.[1]Wikipedia.org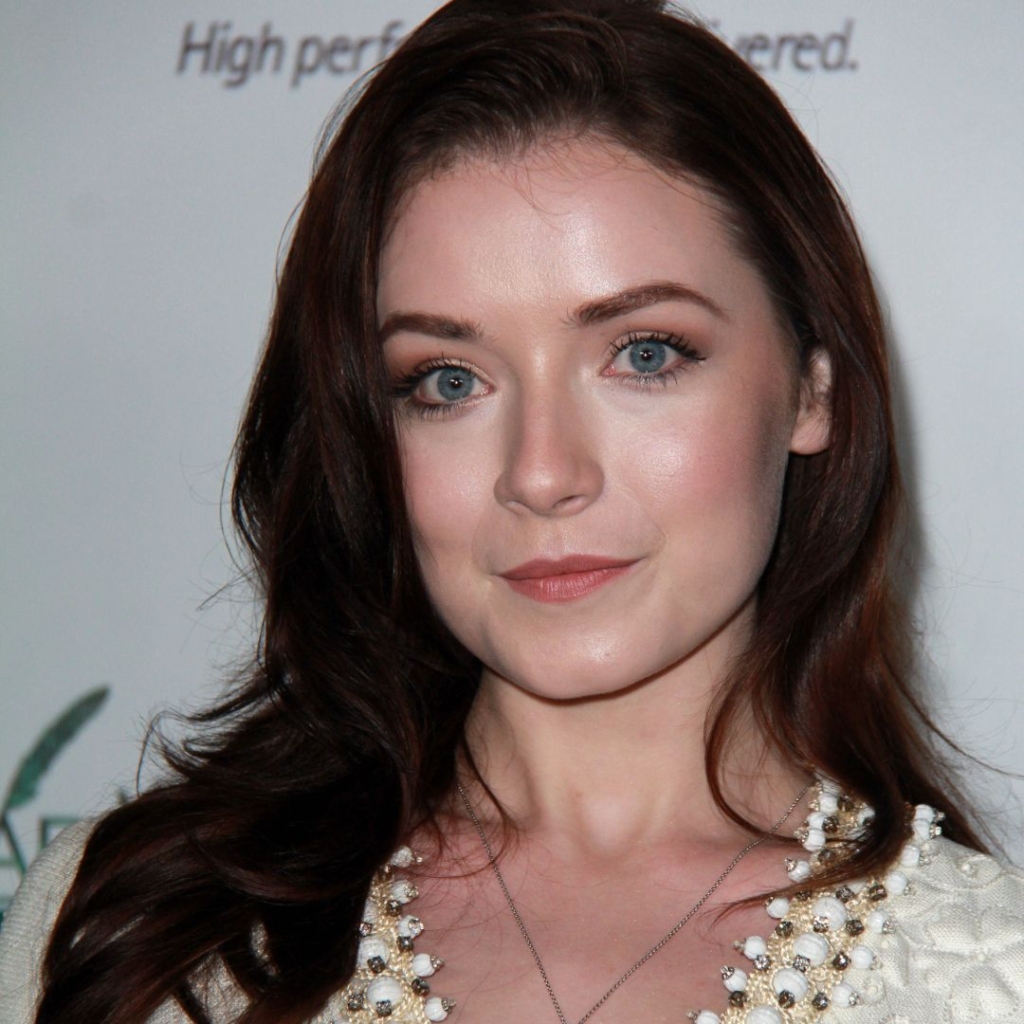 After starting her career in 2003, Sarah Bolger has archived great success due to her acting in many movies and TV Series. She was blessed with the IFTA award for portraying the character of Princess Mary Tudor in the TV series The Tudors from 2008 to 2010.
According to Wikipedia, she was born on 28 February 1991 in Dublin, Ireland. She grew up in the Southside suburb of Rathfarnham. Sarah has a sister who is also an Irish actress and has worked together in the film In America [2003].
Bio/Wiki
Real Name
Sarah Bolger
Also Known As
Sarah
Profession
Actress
Personal Life
Date of Birth
28 February 1991
Age (as of 2023)
31 years
Birthplace
Dublin, Ireland
Nationality
Irish
Zodiac Sign
Pisces
Religion
Catholicism
School
Loreto High School Beaufort
College/University
Ann Kavanagh's Young People's Theatre
Physical Stats
Height (approx.)
in centimeters- 159 cm
in meters- 1.59 m
in feet inches- 5'3"
Weight (approx.)
in kilograms- 57 kg
in pounds- 125 lbs
Eye Color
Blue
Hair Color
Light Brown
Relationships & Affairs
Marital status
Unmarried
Boyfriend
1. Julian Morris (2012 - 2015)
2. Freddie Highmore (2006 - 2009)
Family
Parents
Father- Derek Bolger
Mother- Monica Bolger
Siblings
Sister- Emma Bolger
Income
Net Worth [approx.]
Not Known
Social Media
Instagram
Visit Now
Twitter
Visit Now
Facebook
Visit Now
Sarah Bolger Education
She completed her high school at Loreto High School Beaufort from 2003 to 2009. It is a Roman Catholic secondary school for girls.
She took classes from Ann Kavanagh's Young People's Theatre. Ann Kavanagh is a nationally recognized drama teacher and has been working with young talent for a long time. She founded the Children's Theatre Group in 1970 to grow up young talent.[2]YoungPeoplesTheatre
So, Sarah is a success story from this Theatre. Other famous celebrities like Louisa Harland, Siobhán Cullen, Toni O'Rourke, Danielle Galligan, and others have become successful in their profession from this favorable Theatre.[3]YoungPeoplesTheatre
Sarah Bolger Career
After starting her acting at a young age, she has worked on various films and TV shows. Here is a list of Sarah Bolger's famous movies and TV shows;
#Sarah Bolger's Famous Films
| Year | Movie | Role |
| --- | --- | --- |
| 1999 | A Love Divided | Eileen Cloney |
| 2002 | In America | Christy Sullivan |
| 2015 | The Lazarus Project | Eva |
| 2005 | Tara Road | Annie Lynch |
| 2006 | Stormbreaker | Sabina Pleasure |
| 2008 | The Spiderwick Chronicles | Mallory Grace |
| 2011 | The Moth Diaries | Rebecca |
| 2013 | Crush | Jules |
| 2014 | Kiss Me | Zoe |
| 2013 | As Cool as I Am | Lucy Diamond |
| 2015 | My All American | Linda Wheeler |
| 2015 | Emelie | Emelie |
| 2017 | Halal Daddy | Maeve Logan |
| 2019 | End of Sentence | Jewel |
| 2019 | A Good Woman Is Hard to Find | Sarah |
| 2020 | The Princess Switch: Switched Again | Margaret Delacourt/Stacy De Novo |
#Sarah Bolger's Famous TV Shows
| Year(s) | TV Show | Role |
| --- | --- | --- |
| 2008-2010 | The Tudors | Princess Mary |
| 2011-2013 | Once Upon a Time | Princess Aurora |
| 2015-2019 | Into the Badlands | Jade |
| 2018-present | Mayans M.C. | Emily Thomas |
Sarah Bolger Learned American Accent & Spanish for the "Mayans M.C."
"Mayans M.C." is an American crime drama series; in 2018, Sarah Bolger joined this series. But, it was not easy for her; she had to learn the American accent as well as Spanish to perform her role.
In an interview with KTLA 5, she mentioned it was honored to learn Spanish and American accents for performing her roles.
Although, it was difficult to switch from an American accent to Spanish being an Irish girl. But she performed really well.
Now she states American accent is now her second language. And she loves to speak in that accent.
Her Faith in God
Her quote in an interview,
"On Sundays, I'm a minister of the Eucharist at that church in Rathfarnham," she says. "I became a minister of the Eucharist when I was 17. My parents aren't very strict Catholics, but for some reason, I decided this is what I want to do, and I have kept it up."
Supporting that statement, she said it is because of her grandmother (Maura), who was very religious and used to visit the church with her.
After the death of her grandparents, she used to pray every night. "They were religious. I just wanted to be a part of it, and after a while, I decided that going to Mass was something I wanted to be involved in — not particularly because of the Bible. It is not very clear to me,"
She also said, "I believe there is a God, and there are many ways of getting to Him. That's Mahatma Gandhi, not myself. It is just something that I'm part of it."
So she has a strong belief in God and has faith in God.[4]Independent.ie
Sarah Bolger's Jokes
Her sense of humor is good, and she has shared some great jokes in interviews; one of them is;
A dad buys a lie detector Robot that slaps when someone tells a lie, so one day at night at the dinner table, the dad asks his son, what are you doing in the afternoon?
Son says I was doing my homework; robot slaps the son; son says ok, ok, I was at a friend's house watching a movie.
Dad said, what are you watching? Son said Toy Story; robot again slaps the son. Son said okay, I'm sorry, we were watching p*rn.
Dad said, what? I didn't even know what p*rn in your age. The robot slaps the Dad.
The mother sitting at the side laughed and said it is definitely your son. The robot slaps the mother.[5]YouTube
Sarah Bolger's Net Worth
There is no confirmed valuation of Sarah Bloger's net worth. There are various estimations on the internet, but most are away from being real. So her net worth is not yet verified.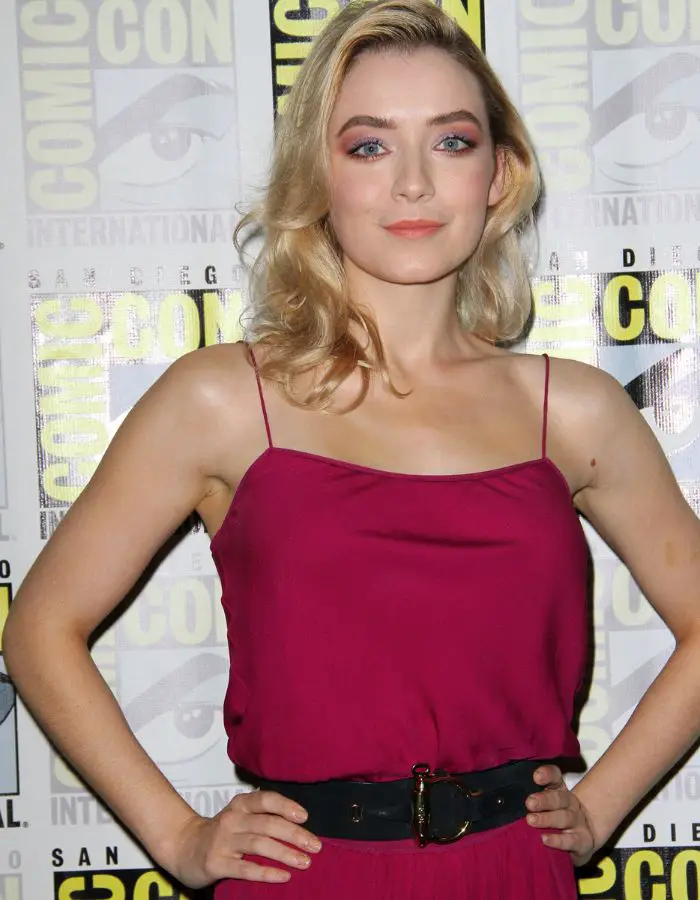 9 Uncommon Facts about Sarah Bolger
Her mother was a pastry chef, and her father was a butcher. So no one thought she would become a successful actress. Her sayings in an interview.
Sligo, West Coast of Ireland, is one of her favorite places. She found that place pleasant during shooting, but before that, she had never visited that place. She loves the beaches and surfing in this area.
Her Favourite film Is, The Fugitive with Harrison Ford.
The name of her dog is Darby. Sarah says Darby is not aggressive and judgmental; thus, she loves to spend time with her dog. She watches movies with her dog.
Lost In Translation is her second fav film. She said she would have to play Johansson's part in this film.
Keira Knightley's role as Elizabeth Bennet in Pride And Prejudice is also one of her favorites.
She also loves Moulin Rouge.
She also likes 19's movies. Alfred Hitchcock is one of her favorite directors from the 19's. She loves his films, The Birds (1963) and Vertigo (1958).
She loves astronomy.
Frequently Asked Questions
How Old Is Sarah Bolger?
Sarah Bolger is 32 years old as of 2023. She was born on 28 February 1991.
Does Sarah Bolger Speak Spanish?
Sarah Bolger had to learn and practice Spanish for her role in the TV series Mayans M.C.
Is Sarah Bolger related To Ray Bolger?
NO! Sarah Bolger and Ray Bolger are not related. Ray Bolger is an American actor, whereas Sarah is from Ireland.
Is Sarah Bolger Jewish?
No! Sarah Bolger is not Jewish; she is Catholic.
Was this article helpful?