Jeanine Pirro is a famous American television personality, author, and former judge. She has served as a judge in the New York State Court of Appeals. Pirro has made a significant impact in the legal and political spheres. Read below to learn more about her Personal Life, Net Worth, Income, House, Height & More.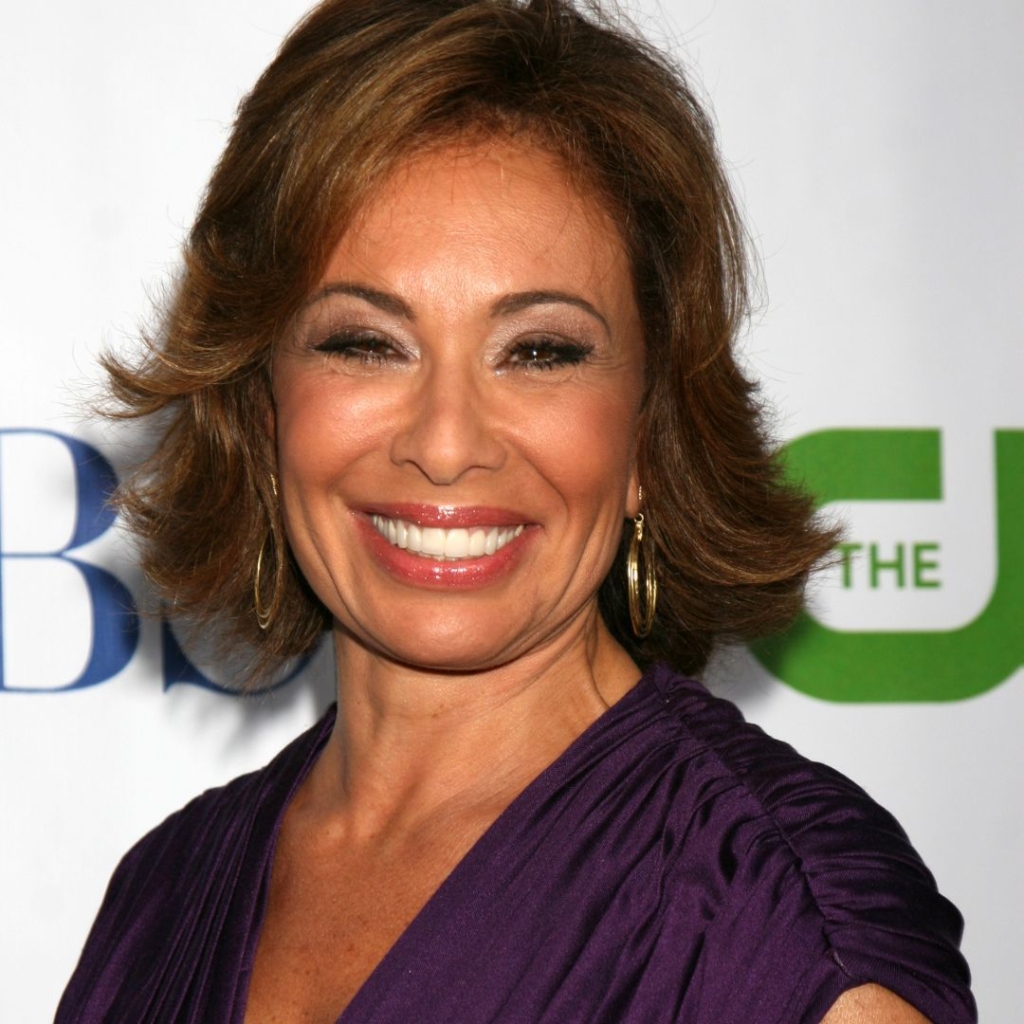 Full Name- Jeanine Ferris Pirro
Short Name- Judge Jeanine
Hometown- Elmira, New York, USA
Birth Date- 02 June 1951
Age [as of 2023]- 71 Years
Height- 5′ 4″ (1.63 m)
Weight- 58kg / 128 lbs
Nationality- American
Ethnicity- Lebanese White American
Early Life & Background
Jeanine Ferris Pirro, also known as Jeanine Pirro, was born on 2 June 1951 in Elmira, New York, in the USA.
#Family
She was born to her mother, Esther Awad Ferris, a departmental store model [who died in April 2019], and Lebanese father, Nasser Ferris, a mobile & modular homes salesman. Jeanine has one sibling, her sister, and her name is Lulu.
#Education
Jeanine completed her schooling at Notre Dame High School in Chemung County in Elmira. From a nascent stage, she dreamt of becoming an attorney. She worked as an intern in the district attorney's office while she was in high school.
After completing her schooling, she joined the State University of New York at Buffalo. Jeanine graduated with a Bachelor of Arts in 1971. She received her J.D.(Juris Doctor) degree in 1975 from Albany Law School under Union University.
While studying for her law degree, she was already working as an Editor for the Law Review Journal.
Career and Professional Journey
In her long career, Jeanine Pirro has worked as an attorney, judge, author, TV show host, and politician.
#Legal Career
After getting her JD degree, Jeanine was appointed Assistant District Attorney in Westchester County under DA Carl Vergari. As an ADA, she handled small cases and wrote appeals. In 1978 her office won a federal grant after Jenine convinced DA Carla Vergari to apply for the grant.
Happy with her recommendation, DA Carl Vergari appointed Jeanine as the chief of the Domestic Violence and Child Abuse Bureau. She served as an ADA for 13 years, from 1975 to 1988, and DA Vergari was the Da for the whole tenure.
In January 1991, Jenine became the first female judge of Westchester County. She served for 2 years until 1993.
Jeanine Pirro was elected as the first female District Attorney of Westchester County in 1993. She held the position for 3 terms from 1993 to 2005.
Throughout her legal career, Pirro has been involved in a number of high-profile cases, such as
Maria Amaya's Second Degree Murder Case
Murder of Anne Scripps Douglas by her Husband, Scott Douglas
Murder of Angela Correa by Jeffrey Deskovic
Summary of her Legal Career and Positions held in Various Offices
| | | |
| --- | --- | --- |
| Position Held | Office | Tenure |
| Assistant District Attorney | Westchester County Court | 1975-1988 |
| Judge | Westchester County Court | 1991-1993 |
| District Attorney | Westchester County Court | 1993-2005 |
| President | New York State District Attorneys Association | |
| Chairwoman | New York State Commission on Domestic Violence Fatality Review Board | |
#Political Career
Jeanine Pirro's introduction to politics came in 1986 when she was announced as the Running mate of Republican candidate Andrew O'Rourke for the  Westchester County Executive elections.
But Jeanine Pirro withdrew her candidacy from the Lieutenant Governor one day prior to the vote, saying the inability to disclose her business clients within the state.
In 2006, Pirro contested for the US Senate from New York as a Republican against candidates like Hillary Clinton, John Spencer, William Brenner, and Edward Cox. Yet again, she had to withdraw her candidacy because of pressure from the party headquarters.
In 2006, she became the sole nominee of the Republican party for the post of Attorney General of New York, which she lost to her counterpart Andrew Cuomo. Pirro held political positions in Donald Trump's administration after becoming president in 2016.
#Media Career
While working as an Assistant District Attorney in Westchester County court, Pirro went on to work as a legal analyst and commentator, frequently appearing on various news and talk shows.
She provided legal analysis on a number of high-profile cases, offering her expertise to audiences and bringing a unique perspective to legal debates.
In 2008 she was announced to be the host of the show "Judge Jeanine Pirro." It received 1 nomination and 1 award from the Daytime Emmy Awards for the best Courtroom/Legal program category in 2010 and 2011, respectively. The show was finally canceled by the end of 2011.
Pirro's second show was Justice with Judge Jenine, which was telecasted on Fox News in January 2011.
Pirro continued to host the show till 2022 when she was announced as the permanent co-host of the Talk shows "The Five" and "Ending Justice." Currently, she co-hosts The Five, Greg Gutfield, Dana Perino, Jesse Watters, and guest hosts like Emily Campagno, Jessica, Tarlov, etc.
#Author Career
As an author, Jeanine has published 5 books so far, and they are as follows,
| | |
| --- | --- |
| Book Name | Release Year |
| To Punish and Protect: A DA's Fight Against a System That Coddles Criminals (Co-Authored) | 2003 |
| Sly Fox: A Dani Fox Novel | 2012 |
| Clever Fox: A Dani Fox Novel | 2013 |
| He Killed Them All | 2015 |
| Liars, Leakers & Liberals: The Case Against the Anti-Trump Conspiracy | 2018 |
| Radicals, Resistance & Revenge: The Left's Plot to Remake America". | 2019 |
Notable Works and Advocacies
In her long career as an attorney, judge, and politician, Pirro has advocated for diverse topics on many occasions. Some of his notable contributions are
She supported a woman's right to an abortion
In 2000 she supported the passing of a New York hate crimes law to protect the rights of LGBT.
She strongly advocated the ownership of a gun as the constitution allows it.
She has also been a vocal advocate for criminal justice reform in the state.
Personal Life and Controversies
Jeanine Pirro was married to his long-time boyfriend and college mate Albert Pirro. Both met while studying law at Albany Law School in New York. The duo got married in 1975 and moved to New York following the completion of their law degree.
They have two children, a daughter Christi Pirro born in 2008, and a son Alexander Pirro born in 2012. Her daughter is a lawyer, and her son is currently studying law.
Following Albert's financial fraud charges and a federal jail term of 11 months, the duo decided to separate in 2007. Jeanine and Albert finally ended their 38 years of marriage after a divorce in 2013.[1]Wikipedia.org
Net Worth
The estimated net worth of Jeanine Pirro is around $14 million. This figure is based on her salary as a former judge, elected official, legal analyst, and media personality.
5 Unknown Facts about Jeanine Pirro
In 1997, Jeanine Pirro was honored by People magazine as one of the "50 Most Beautiful People."
 Jeanine Pirro joined the board of directors of HeavenlyRx, a cannabis company, in 2019.
She has 3 dogs and 2 pigs.
In her early life, she also worked as a telephone operator.
---
Read More: Kat Timpf Biography
Was this article helpful?