Ainsley Earhardt is a famous American television personality and journalist. She co-hosts the Fox News Channel's "Fox & Friends." After completing her journalism study in South Carolina, she worked for Tv channels like CBS and Fox News.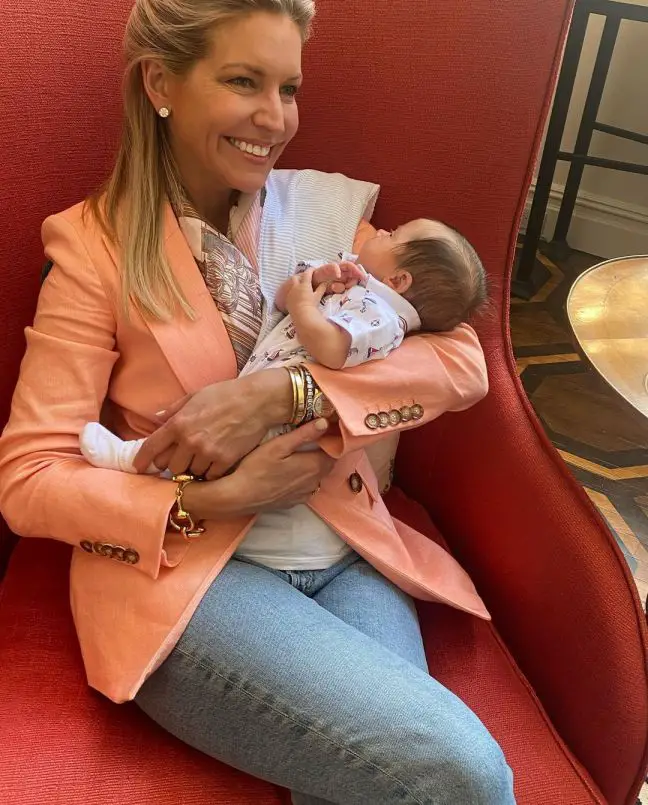 Ainsley Earhardt Personal Info
Name– Ainsley Earhardt
Birth Name– Ainsley Earhardt
Birth Date– 20 September 1976
Age – 47 Years as of 2023
Hometown–  Spartanburg, South Carolina, USA
Nationality– American
Height– 5′ 8″ (1.73 m)
Weight– 53 kg or 116 lbs
Net Worth [approx.]– $32 million
Early Life
Ainsley Earhardt was born in Spartanburg, South Carolina, on September 20, 1976. She grew up in a middle-class family in North and South Carolina, along with her two siblings. Her father, Wayne Earhardt, was a successful real estate developer; her mother, Dale Elise (Giles) Earhardt, worked as a teacher.
Ainsley was the second of three children. She had one older sister and one younger brother. Her older sister Elise Giles Earhardt was born in 1974, and her younger brother Trenton Graham Earhardt was born in 1982.
After being born in South Carolina, her family had to move to Charlotte (North Carolina) and Columbia (South Carolina).
Education
Ainsley Earhardt was a bright and outgoing child with a love for sports and performing arts. She attended Sharon Elementary School and later went to Spring Valley High School in Columbia, South Carolina.
She was an active student and participated in various extracurricular activities, including cheerleading and drama club. She also won the Miss South Carolina High School beauty pageant in high school. She completed high school in 1995.
After graduating high school, Earhardt attended Florida State University, where she studied biology for a year. However, she eventually transferred to the University of South Carolina, where she earned a bachelor's degree in journalism in 1999. During her college years, she was an Alpha Delta Pi sorority member and participated in various student organizations.
Career
After completing the Journalism degree in 1999, Earhardt's career began as a reporter for WLTX-TV, a CBS affiliate in Columbia, South Carolina. She worked there for a few years before moving to San Antonio, Texas, where she worked as a reporter and anchor for KENS-TV.
In 2005, Earhardt moved to New York City to work as a general assignment reporter for the CBS affiliate WCBS-TV.
In 2007, Earhardt joined Fox News Channel as a correspondent. She quickly rose through the ranks and became a co-anchor of the show "Fox & Friends First." She also served as a fill-in host for various Fox News shows, including "Hannity," "The Live Desk," and "Red Eye." In 2016, Earhardt became a co-host of "Fox & Friends," one of the network's most popular and influential shows.
As a co-host of "Fox & Friends," Earhardt has covered numerous high-profile events, including the 2016 presidential election and the inauguration of President Donald Trump. She has interviewed several notable figures in politics, business, and entertainment, including former President Donald Trump, Ivanka Trump, and Vice President Mike Pence.
Apart from her career as an Anchor and Journalist at Fox News, Earhardt is also a published author. She has written 3 children's books. In 2018, she released her first children's book, "Take Heart, My Child, Through Your Eyes." The book was a New York Times bestseller and received critical acclaim for its heartwarming message.
She has also written "I'm So Glad You Were Born" and "The Light Within Me."
Despite facing some personal struggles in her early years, such as her parent's divorce and her mother's battle with cancer, Earhardt persevered and pursued her dreams in the broadcasting industry. Her hard work, dedication, and natural talent eventually led her to achieve great success in her career.
Personal Life
Ainsley Earhardt was married to Kevin Wayne McKinney, a Medical Sales rep. The couple met while attending the University of South Carolina and married in 2005. However, their marriage did not last long, and they divorced in 2009.
In 2012, Earhardt married the second time Will Proctor, a former Clemson University football player. The couple had been dating for several years before tying the knot. They have one child together, a daughter named Hayden.
In 2017, Earhardt revealed that she had undergone in vitro fertilization (IVF) to conceive her daughter, Hayden. The couple announced their separation in 2018 and got divorced in 2019.
Rumors say that Currently, Ainsley Earhardt is in a romantic relationship with her Co-host and FOX news colleague Sean Hannity. The relationship is believed to have developed during the COVID-19 pandemic when both were shooting remotely.
Though Ainsley denies any of these rumors to be true.
Net Worth
Ainsley Earhardt's net worth is estimated to be around $32 million. Her primary source of income is her career as a television personality and journalist. The net worth reflects her long and successful career as well as her dedication to work.
Social Media
Ainsley Earhardt is very active on social media platforms like Facebook and Instagram. She has 428K followers on her Facebook profile. Check out her Facebook Profile.
She has 384K followers on Instagram, and here is the link to her Instagram Page.
Unknown Facts about Ainsley Earhardt
She is a marathon runner and completed the Austin, Texas, Half-marathon.
Ainsley flew in an F-16 with the U.S. Air Force Thunderbirds.
She has done skydiving with the Us Army's Golden Knights team.
She has two pet dogs, Stash and Little Stash.
Before starting her career as a Journalist, she worked in a Hallmark store.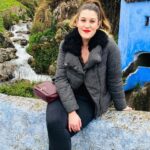 Linda Brown is the Author & Editor of this Blog. She is a fashion designer, a Dog lover, and a proud mother of two kids. Linda is a fan of Movies, TV Shows, Theaters, and Books by almost every author. Her Favourite hobby is listening to retro and suspense stories. Read more about her >>
Was this article helpful?