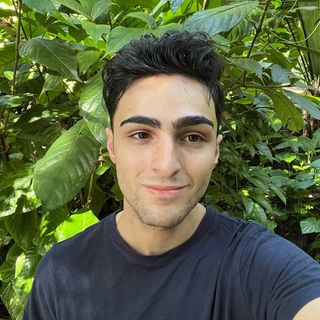 About Brent Carter
Brent Carter is the Author and Social Media Manager of this Blog. He is an Accountant by profession and a traveler by passion.
Brent likes sports, and he is a great golf player. But he mostly enjoys writing about Social Media Stars and Sports Persons.
---
Background
Hi, myself Brent Carter, and I'm an Accountant. I finished my accountancy in 2011 and started working as an Accountant in a private company in CA.
I also have a business of local magazines selling, where I don't spend a lot of time as my brother helps me there.
I often read about new celebrities in various magazines like "The Hollywood Reporter"; "Entertainment Weekly"; "Us Weekly," and others.
---
Few Facts about Brent
Brent is also a sports lover, and he has played most sports. His fav sport is Golf.
He attended WrestleMania 31 in 2015, as he loves watching WWE.
He is also a tech lover. And studied a lot about Aliens, Planets, and more.
Web series and films on Netflix are his best pastime.
---
Check His Latest Published Posts