Sarah Dessen is a contemporary American novelist who specializes in realistic fiction. Her writings are often described as the epitome of effortless perfection. She is also the No.1 New York Times bestselling author of over a dozen teen novels.
The main aim of Sarah's writings is to make the reader feel connected with the main characters and the changes they go through throughout the story. The moral she tries to convey with her writings is that not everything is perfect and it's okay.
In 2019, Netflix announced the purchase of the rights to three of Sarah's books to adapt them into films. The three of her books were "Once and for All", "This Lullaby", and "Along for the Ride".
Sarah is conferred with several accolades for her fabulous and outstanding contribution to young adult literature. Millions of copies of her novels are sold worldwide making her a great Novelist.
Sarah is a keen observer who watches people carefully while they are sitting at the mall or in any other instance. This habit of hers makes her able to craft her character in such a way that they appear most relatable to the readers.
As per Sarah, there are numerous stories out there in the world waiting to be told, a writer just has to keep their eyes open to imprint the same in their novels and to make the whole world know about them.
[ez-toc]
Bio/Wiki
Real Name
Sarah Dessen
Nickname
Sarah
Profession
Novelist
Personal Life
Date of Birth
6 June, 1970
Age (as in 2022)
52 years
Birthplace
Evanston, Illinois, U.S.
Nationality
American
Hometown
Chapel Hill, North Carolina
College/University
Greensboro College in Greensboro, North Carolina
University of North Carolina-Chapel Hill
Educational Qualification
Graduated with highest honours in creative writing
Physical Stats
Height (approx.)
in centimeters- N/A
in meters- N/A
in feet inches- N/A
Weight (approx.)
in kilograms- N/A
in pounds- N/A
Career
Debut
That Summer [1996]
Renowned Work(s)
* The Truth About Forever
* Along for the Ride
* Just Listen
Relationships & Affairs
Marital status
Married
Husband
Jay Earl Marks [m. 2000]
Family
Parents
Father- Alan Dessen
Mother- Cynthia Dessen
Siblings
N/A
Children
Daughter- Sasha Clementine
Income
Net Worth [approx.]
$5 million to $10 Million
Social Media
Instagram
@sdessen
Twitter
@sarahdessen
Early Life/Biography
Sarah Dessen was born on the 6th of June, 1970 in Evanston which is in Illinois. However, her current residence is in Chapel Hill, North Carolina where she was brought up and raised.
She was everywhen a quiet and shy kid. Sarah, at the age of 15, for a short while got involved with a 21-year-old guy. Due to her experiences in her teenage years, she possesses the ability to diligently craft her stories revolving around teenage and young adult life.
Sarah considered herself to be an awkward teenager with low self-esteem but reading novels about strong heroines was something which she enjoyed.
Dessen's favourite novels included Fannie Flagg's "Coming Attractions" and Margaret Mitchell's "Gone with the Wind". The common feature in both these books is that they evince great and fierce female protagonists which is something that she truly loves to read and write about.
Having a big group of friends in high school surely helped Sarah and inspired many instances in her novels. She considers herself lucky to be able to have good friendships with her peers as, without them, she might have not been able to write amazing story sequences in her novels.
Sarah is well known for her accurate and relatable depiction of transitioning teenage years into adulthood and the complexities therein in her novels. She targets sensitive topics in her writings and suggests strategies to tackle the challenging ones.
Family, Parents & Other
Sarah hails from a non-religious background as she was raised without religion for the most part. According to Sarah, all faiths seem foreign to her. She belongs from a very humble background where both her parents are well educated.
Both of Sarah's parents, Alan and Cynthia Dessen were English professors and hence instilled in her the habit of reading which helped her immensely while progressing ahead in her career. Her parents taught Shakespearean literature and classics at the University of North Carolina.
From a young age, Sarah was used to reading novels that were slightly above her reading level. Her mother made sure that her reading skills are challenged so that she finds literature interesting. She usually read books from southern authors who wrote stories having strong female lead characters.
Relationship, Husband & Daughter
Sarah married Jay Earl Marks on July 10, 2000, who is her current husband. Both have been together since their marriage. They both have one daughter whose name is Sasha Clementine.
Education
Sarah always loved writing, thanks to her parents who inculcated in her the habit of reading. Her love for writing made her pursue creative writing at one of the top Universities in Northern Carolina.
Initially, Sarah attended Greensboro College which was located in Greensboro, North Carolina. However, later she dropped out of Greensboro to enroll in some other universities offering classes in creative writing.
Dessen then enrolled in the University of North Carolina-Chapel Hill to study her desired area in literature. As creative writing was something that she could relate to, Sarah ended up graduating with the highest honors from her University.
Her first book titled "That Summer" was written by her three years after she graduated from her University. Critics were particularly impressed by Sarah's debut novel. Orchard books were the publishers of this novel which was published in October 1996.
Writing Style of Sarah Dessen
As Sarah has graduated from her course of creative writing, her writing style is unique and ingenious. Her stories typically consist of strong and inspiring female protagonists which are the center of attraction in her stories.
As mentioned earlier, her contribution to the young adult genre has been amazing and hence her teen novels are quite famous worldwide. Realistic fiction is very well depicted in her writings.
While discussing her writing style, Dessen explained that she majorly finds inspiration in her novels from real life. 
According to her, most beginnings of her story are usually from the real world but in the latter part of the story, she has to take the help of fiction to make the story interesting, engaging, and intriguing for the readers and this is where her creative writing abilities come into play.
Thus, Sarah is rightly conferred with the title of writing her stories with effortless perfection as it has the perfect blend of both reality and fiction. So to ensure that stories are relatable and not way off track, it is essential to be tuned in to the world to know what's happening around.
Sarah Dessen's Career
Sarah is truly a hardworking individual. Inspired by her parents' profession as English professors, she always had an interest and flair for writing.
Dessen didn't directly start writing novels and publishing them. Initially, she worked as a waitress in the Flying Burrito Restaurant which was very famous at that time. However, since writing was her first love, she began writing her first novel alongside waitressing.
Sarah allocated her time efficiently to both tasks in such a way that in the daytime, she dedicated her time to writing drafts for her book while at night, she waitressed. In this way, Sarah ensured that she didn't sway away her passion for writing whilst doing her job.
After the debut of her first novel "That Summer" in 1996 which is three years after her graduation, Sarah was apprehensive as to what she wanted to do ahead in her life.
However, seeing the response from her first novel, Sarah quit her witnessing job for a teaching position at the University of North Carolina in the English department just like her parents.
After "That Summer", Sarah went on to write her second novel titled "Someone like You" in 1998. Dessen's first two books were so phenomenal that there's a film adaptation based on those two novels. The film is called "How to Deal " which is a romantic comedy-drama, directed by Clare Kilner and released by New Line in 2003.
Other novels written by Sarah are as follows:
"Keeping the Moon" (also known as Last Chance) in 1999.
"Dreamland" in  2000.
"This Lullaby" in 2002.
"The Truth About Forever" in 2004.
"Just Listen" in 2006
"Lock and Key" in 2008
"Along for the Ride" in 2009
"Infinity" in 2010
 "What Happened to Goodbye" in 2011
"The Moon and More" in 2013
"Saint Anything" in 2015
"Once and for All" in 2017
"The Rest of the Story" in 2019
Dessen is the recipient of several awards and accolades for her outstanding contribution to young adult literature. Her achievements include being on the New York Times' Best Seller List for her novel titled "Along for the Ride" in 2009.
Other awards which Sarah has received for her writings and stupendous contribution to young adult literature are ALA's Best Fiction for Young Adults, School Library Journal Best Book Award, as well as Margaret A. Edwards Award.
Awards & Achievements
ALA's Best Fiction for Young Adults selections: "That Summer" (1997), "Someone Like You" (1999), "Keeping the Moon" (2000), "Dreamland" (2001), "This Lullaby" (2003), "Just Listen" (2007), and "Along for the Ride" (2010)
School Library Journal Best Book Award,1999 for "Someone Like You"(1999)
School Library Journal Best Book Award, 2000 for "Keeping the Moon"(2000)
Margaret A. Edwards Award for her novels "Dreamland" (2001), "Keeping the Moon" (2000), "Just Listen" (2007), "The Truth About Forever" (2004), "Along for the Ride" (2010), "What Happened to Goodbye?" (2011), and "This Lullaby" (2002).
Physical Appearance 
Sarah's bodily statistics and data about her height and weight are not known. However, just by looking at Sarah, one can say that she has a well-maintained, fit and healthy body.
Sarah possesses brown-colored medium-length hair which suits her face and personality. She gives out an optimistic vibe to everyone present around her. Also, based on Sarah's birthdate which is on June 6, 1970, we can deduce that she belongs to the Gemini horoscope or birth sign.
Net Worth of Sarah Dessen
Sarah's best-known novels have sold millions of copies worldwide and this very fact has made her a multi-millionaire in today's times. She's financially well off with a net worth of about $5 million to $10 million.
As Sarah is a novelist, she receives the majority of her income in the form of royalties on the sale of her novels. 
Interesting Facts about Sarah Dessen
Sarah's name is well known in the industry for her fabulous and inspiring writing skills in young adult literature and realistic fiction.
She knows how to meticulously connect with the audience through their emotions and make them relate and empathize with the lead character and the changes he/she goes through throughout the story in her novels.
Recently, Sarah Dessen's novels became a part of a Twitter controversy where her books were criticized by a University graduate citing reasons that her novels should not be included in the University curriculum as a common read.
The name of the person who criticized Dessen is Brooke Nelson. He was a  part of the University committee whose job was to choose and select the books which students were supposed to read in their common read course
Later, the Northern State University apologized to Sarah saying that Nelson's views are not, in any way, a representation of the views of the entire University.
Though Sarah's character traits are quite relatable, the name of her story's lead characters are unusual and not so common in nature.
Sarah makes it a point to focus on female friendships which are evident in her novels like "Someone Like You" and "The Moon and More". Bonds of female characters are something that is most relatable in her writings.
As per the majority of Dessen's readers, most of her novels are feminist. But this in any way doesn't mean that her stories are not great because they are simply superb.
Sarah as a person is extremely honest on her social media accounts and doesn't shy away from discussing sensitive and complex topics. She even opened up about her drug problem when she was in high school to make her readers learn from her past mistakes and prevent them from making those same ones again.
---
Read More: Kristin Hannah | Fiona Barton | Jasmine Guillory
Sources: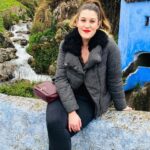 Linda Brown is the Author & Editor of this Blog. She is a fashion designer, a Dog lover, and a proud mother of two kids. Linda is a fan of Movies, TV Shows, Theaters, and Books by almost every author. Her Favourite hobby is listening to retro and suspense stories. Read more about her >>
Was this article helpful?