Mo Vlogs is a popular YouTube channel run by Mohammed Beiraghdary, a social media influencer and vlogger based in Dubai. Mo Vlogs was created in 2011 and has gained a large following for its candid and entertaining vlogs.
The channel documents Mo's daily life and gives viewers a glimpse into his luxurious lifestyle. Mo's vlogs feature many topics, including his travel adventures, cars, technology, and fashion. He uniquely engages with his audience and makes them feel like they are part of his journey.
One of the most popular aspects of Mo's Vlogs is the behind-the-scenes look at Mo's life. He shares his experiences and thoughts on various topics and provides a candid and unfiltered view of his life. Mo's vlogs are a mix of daily vlogs, travel vlogs, and challenges.
In addition, he often vlogs his car collection, and luxury cars such as Lamborghini, Ferrari, and Bugatti are widely popular among his fans. Mo Vlogs also features collaborations with other YouTubers and influencers, allowing him to reach a wider audience and showcase different perspectives.
Mo Vlogs has a solid and dedicated fan base, with over 11 million subscribers on YouTube. His fans are known to be very supportive, and Mo often interacts with them through the comments section of his videos. Mo's vlogs are entertaining and informative, and he uniquely makes the most mundane things seem interesting. Mo Vlogs is a great channel to follow if you're looking for daily entertainment and inspiration.
Real Name
Mohammed Beiraghdary
Birth Date
March 8, 1995
Age [as of 2023]
27 Years
Birth Place
Dubai, UAE
Occupation
YouTuber, Vlogger, Social Media Influencer
Religion 
Muslim
Family & Relationship
Parents
Father: Esmail Beiraghdary
Mother: Nadereh Samimi
Siblings
Sister: Parisa (Lana Rose)
Girlfriend
Narin Beauty
Physical Stats
Height
5 feet 9 inches
1.75 m
175 cm
Weight
72 kg
154 lbs
Career Info
Youtube Channel
MoVlogs
Created on
2011
Videos Over
1000
Video Upload Frequency
Daily or every other day
Main Content
Daily Vlogs, Travel Vlogs, Car videos, Challenges, and Collaborations with other YouTubers and Influencers
Followers
11 Million (as of Jan 2023)
Facebook
@movlogsofficialpage
Instagram
@movlogs
Family Background
Mohammed Beiraghdary, known as Mo Vlogs, is a popular YouTuber and social media influencer from the United Arab Emirates. He resides in Dubai with his mother, Nadereh Samimi, and sister, Parisa.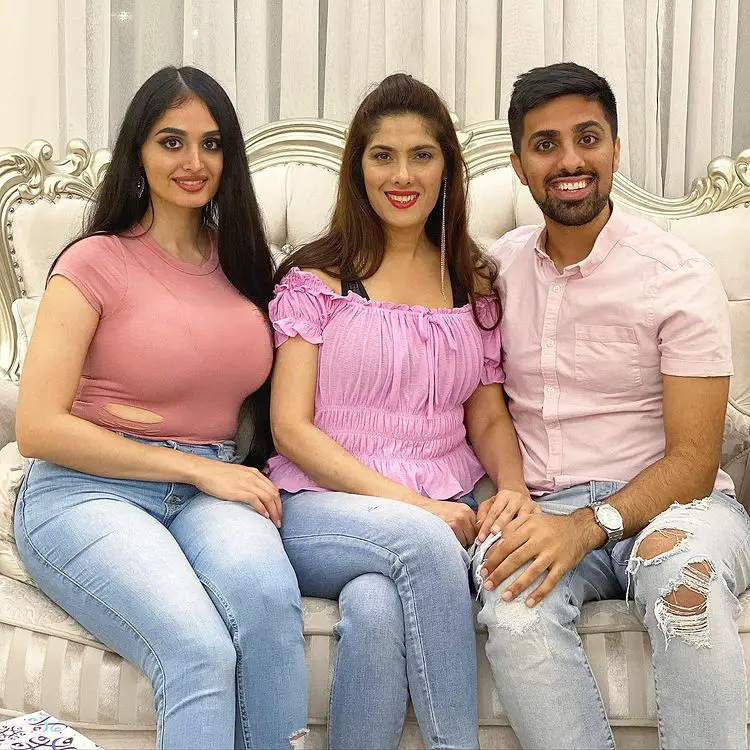 He is known for his daily vlogs, travel vlogs, car videos, challenges, and collaborations with other YouTubers and influencers. In addition, he has a close relationship with his family, as they often appear in his videos.
Mo Vlogs' mother, Nadereh Samimi, is often featured in his videos and is rumored to be Iranian, although Mo Vlogs have not confirmed this. He has also gifted her a luxury car, a Rolls Royce Ghost Mansory.
Mo Vlogs' sister, Parisa, is also a YouTuber known as "Lana Rose" and has over 1 million subscribers on her channel. She often appears in Mo Vlogs' videos, and her channel features videos about supercars, lifestyle, and makeup.
There is little known about Mo Vlogs' father, Esmail Beiraghdary. Mo Vlogs has not spoken much about him in his videos, and there have been rumors that his parents divorced before he left for London to pursue higher education. However, there has yet to be an official confirmation from Mo Vlogs regarding this.
Education & Degrees
It is known that he went to London for higher studies. However, it is still being determined what field of study he pursued or which educational institution he attended. He has not spoken much about his education on his vlogs or social media.
It is clear that Mo Vlogs is self-taught and has gained knowledge through learning by doing. He started his YouTube channel in 2016 and has consistently uploaded videos.
He has a strong interest in cars and has shared his knowledge about cars in his videos. He has also shown his ability to create engaging and entertaining content, which has helped him grow a large audience on YouTube.
Career as a YouTuber
The career of a mo vlogger begins by creating a YouTube channel and uploading regular content. As his channel grew in popularity, he started to monetize its videos through advertising, sponsorships, and collaborations with brands.
The career of a mo vlogger was challenging, as it requires significant time and effort to create and upload regular content. Additionally, it isn't easy to stand out in a crowded market and grow a large audience.
Additionally, Mo vloggers often have to be creative and think of new content ideas to keep the audience engaged. As a result, it's common for them to collaborate with other creators to help bring new perspectives to their videos.
Mo Vlogs is a popular YouTuber who started his first channel, HitSpecK0, in September 2011. The channel was a gaming channel but gained little success. So, in September 2013, he started his second channel, Mo Vlogs, which is currently his main channel.
He started uploading videos about supercars in Dubai, and these videos went viral and helped him gain more subscribers and views.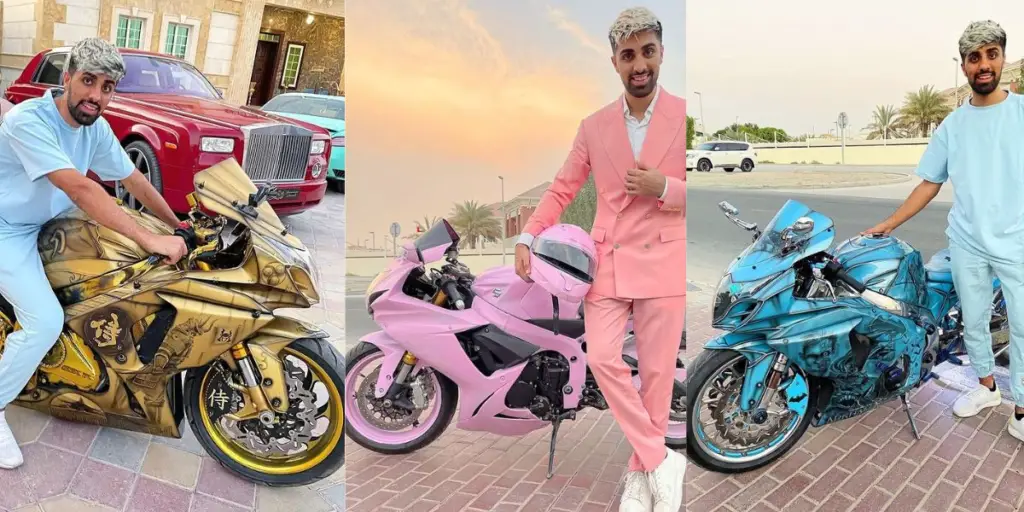 He also showed interest in the fashion industry and launched his own branded T-shirt with the logo MV. Mo Vlogs released his first music video in June 2018, which went viral and reached over 2 million views [now more than 5 million].
He is also a fan of Indian actor Salman Khan and a football fan of Karim Benzema. He is also a friend of Saygin Yalcin, a wealthy businessman in the Middle East.
Net Worth, Cars & Others
Mo Vlogs is a popular YouTuber known for his vlogs and lifestyle content. He has never disclosed his net worth in his videos, but it is estimated that in 2018 it was around $6 million.
The majority of his income comes from YouTube advertisements and brand sponsorships. In addition to his online income, Mo Vlogs is known to live a luxurious lifestyle in a wealthy neighborhood in Dubai. He owns multiple properties and is known to own several luxury cars.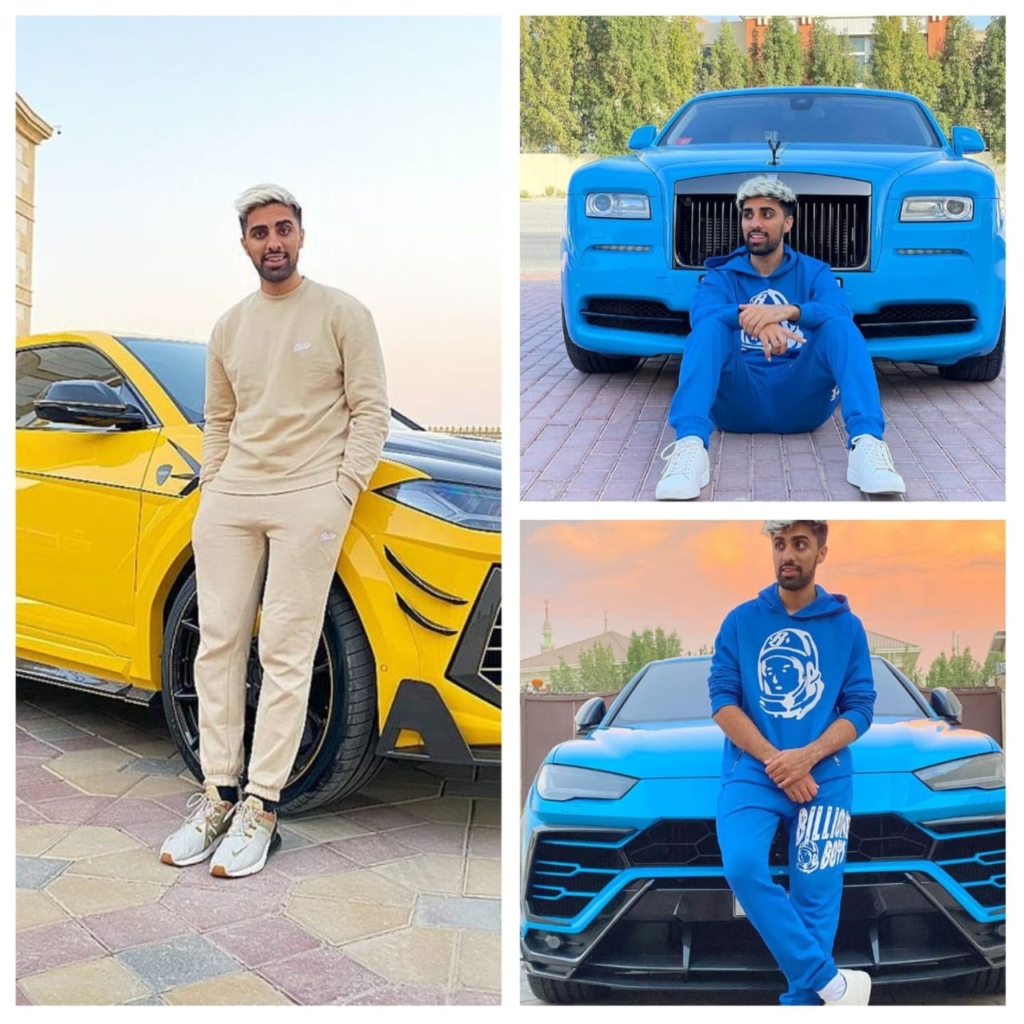 Some cars he has been spotted driving include a Ford Mustang GT California Edition, a White Ferrari 458 Spider, and a Rolls Royce Ghost Mansory, which was gifted to his mother. These cars have estimated worths of $36,395, $262,385, and $400,000, respectively.
He is also interested in expensive watches, with a collection that includes brands such as Casio, Levis, Emporio Armani, Rolex, Tag Heuer, and Panerai. Mo's Vlogs also receive small amounts of money as super chats from his viewers worldwide, which adds to his net worth. Overall, Mo Vlogs is known for his extravagant lifestyle and is considered one of the world's wealthiest YouTubers.
8 Lesser Known Facts about Mo Vlogs
Mo vlogs father has not appeared in any of his videos.
Mo Vlogs is a gamer and started his gaming channel in September 2011, playing games such as Runescape and League of Legends.
In November 2013, Mo Vlogs had a lung infection and was admitted to the hospital.
Mo Vlogs completed a course in mathematics but chose to pursue video blogging as his passion.
Mo Vlogs rescued a dying kitten in one of his videos, and his mother speaks Persian, indicating a possible Iranian heritage.
Mo Vlogs traveled to London with his family to study mathematics but ultimately did not pursue a career in that field.
It is rumored that Mo Vlogs' parents have a booming oil business, which may contribute to his current wealth.
On his 26th birthday, he celebrated it with a cake of a supercar.
---
Read More: Bessan Ismail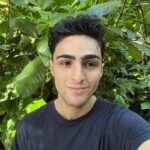 Brent Carter is the Author and Editor of this Blog. He is an Accountant by profession and a traveler by passion. Brent primarily writes about Social Media Stars, Athletes and other celebrities. Read more about him >>
Was this article helpful?