Lisa Boothe is a well-known American conservative political commentator, journalist, and businesswoman. She was born on February 3, 1985, in West Virginia, USA. Lisa works at Fox News Channel as a political analyst appearing in various day and prime-time programs.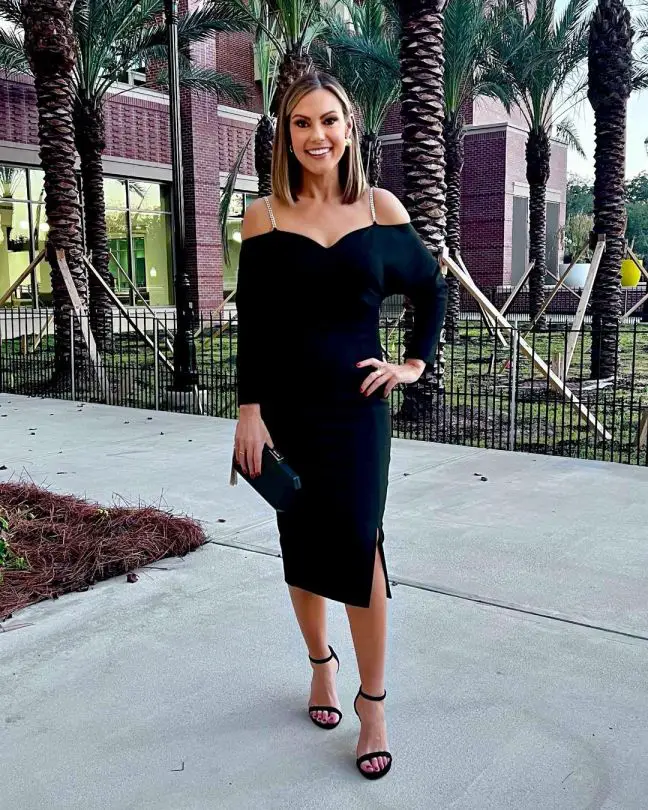 Lisa Boothe Personal Info
Name– Lisa Boothe
Birth Name– Lisa Marie Boothe
Birth Date– 3 February 1985
Age – 38 Years as of 2023
Hometown– Washington D.C., USA
Nationality– American
Height– 5′ 2″ (1.57 m)
Weight– 55 kg or 121 lbs
Boyfriend: John Bourbonia Cummins
Net Worth [approx.]– $5 million
Early Life
Lisa Boothe was born in West Virginia, USA, on February 3, 1985. She was raised in Washington, D.C., where she spent most of her childhood. Her father, Jeffrey Ferris, is a former political analyst, and her mother, Diana Marie, is a homemaker. Jeffrey worked for capitol Hill; before that, he worked as an aide to a US senator.
Boothe grew up in a politically outspoken family, and her father's work in Capitol Hill exposed her to the world of Politics at an early age.
Lisa was the fourth child, and she has 1 elder brother and 2 younger brothers, Ryan Jeffrey, Micheal Robert, and James Christopher.
Education
Lisa Boothe attended a Catholic high school in Virginia before enrolling at the University of Tennessee-Knoxville. She graduated with a Bachelor of Arts in Political Science and Development in 2007. Boothe was involved in several extracurricular activities during her college years, including the university's mock trial team and student government.
Career
Lisa Boothe has had a diverse career spanning politics, media, and business. She has worked for political organizations, and politicians, founded her consulting firm, and become a regular contributor to major news networks.
After completing her studies, Lisa Boothe began her career in 2008. She worked as a staff assistant in the United States House of Representatives. She continued the job until July 2009 and worked as an assistant Press secretary for the National Republican Congressional Committee. Her role was to coordinate campaigns. Her early experience in politics laid the foundation for her future career as a political commentator and strategist.
From 2012 to 2013, she worked as a Communications Director for many Political leaders in the state. Each role lasted for about 3-4 months. She worked in political campaigns for Sandy Adams (Congresswoman), Tommy Thompson, Mark Meadows (Congressman), and Shelly Moore Capito (CongressWoman).
By the end of 2013, Lisa Boothe joined as a senior director at the Black Rock group. It is a political consulting firm that provides strategic communications advice to corporate and political clients. She continued the job until mid of 2015.
After her stint at the Black rock group, she joined WPA Research, a market research and survey company based in Washington, DC. She worked as the Vice president of political polling and public affairs. She continued the job till 2016.
Lisa joined the Washington Examiner in March 2016. Washington Examiner a political news outlet covering analysis and criticism of the Federal Government and Politicians.
In October 2016, Lisa joined Fox News Channel as a contributor and analyst. Boothe is a regular contributor to Fox News, where she provides political analysis and commentary. She has appeared on several shows, including "Outnumbered," "The Five," and "Fox News @ Night."
In 2016, Boothe founded her strategic communications and public affairs firm High Noon Strategies. The firm provides public relations, crisis management, and media training services to clients in the political and corporate sectors.
In addition to her work for Fox News, Boothe has also appeared as a guest host and contributor on other news networks such as CNN and MSNBC.
Currently, Lisa Boothe is working as a political analyst for Fox News, and some of her popular shows are The Next Revolution with Steve Hilton(2018-2022), The Big Saturday Show(2021-2023), and The Truth with Lisa Boothe 92021-2022).
Personal Life
Lisa Boothe is a private person who does not publicly share much about her life. However, she is believed to be in a romantic relationship with John Bourbonia Cummins.
She is still single and has not revealed any plans to get married soon.
She lives in Miami, Florida in the USA with her dog.
Net Worth
The net worth of Lisa Boothe is approximately $1.5 million. Her income is primarily derived from her political commentator, media personality, and businesswoman career.
As a regular contributor to Fox News, Boothe earns a substantial salary. She earns about $500K to $600K annually. She has also appeared as a guest host and contributor on other news networks, which likely contributes to her overall earnings.
Social Media
Lisa Boothe is active on social media platforms such as Twitter and Instagram, where she shares her thoughts on current events, promotes her work, and provides glimpses into her personal life. She has a significant following on both platforms and uses her platform to engage with her followers.
Unknown Facts about Lisa Boothe
She has a dog, Bella.
Lisa played hockey in high school and has wanted to be a hockey player since childhood.
She is also a very good Lacrosse player and has won 2 state-level championship rings while in high school.
While playing hockey in high school, she tore her ligament badly.
She is a movie lover, and her favorite Christmas movie is Home Alone.
Lisa has been a Podcast Host at iHeart Studio since 2022.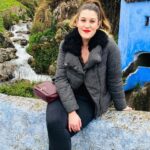 Linda Brown is the Author & Editor of this Blog. She is a fashion designer, a Dog lover, and a proud mother of two kids. Linda is a fan of Movies, TV Shows, Theaters, and Books by almost every author. Her Favourite hobby is listening to retro and suspense stories. Read more about her >>
Was this article helpful?