Julio Jaramillo recorded thousands of songs in his 20-year singing career, including bolieros, valses, corridors, tangos, and even rancheras, in his native Guayaquil.
Jaramillo was born in Guayaquil in 1935, where he started playing guitar at a young age; he formed a band of three and recorded his first song for a political campaign by a centrist party, Concentración de Fuerzas Populares (CFP).
Even though he began singing as a teenager, Jaramillo spent only a small portion of his career in Ecuador before moving on to Colombia, Venezuela, Mexico, and Uruguay. He released joint projects with Pepe Jaramillo, Olimpo Cárdenas, Alci Acosta, and Daniel Santos.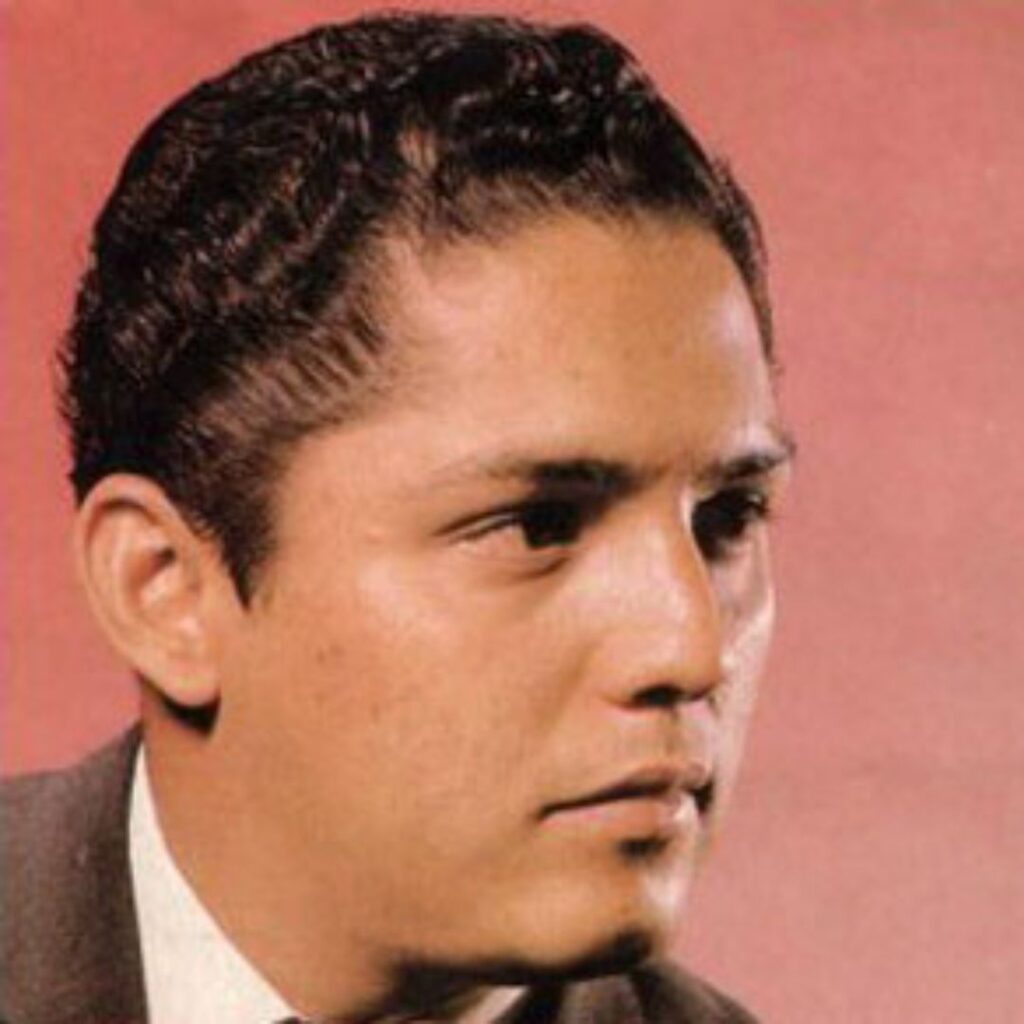 In 1976, Jaramillo made his long-anticipated comeback to Ecuador for an anniversary program. The day of his birth was declared Da del Pasillo Ecuatoriano, a public holiday; nevertheless, he passed away two years later, drawing thousands of Ecuadorians into the streets with great sorrow.
His best-known song, "Nuestro Juramento," which is well-known across all of South America, was and still is one of the more than 4,000 compositions he released over his career. Even before Gerardo Moran, Maximo Escaleras, and a host of other vocalists, he is regarded as one of Ecuador's most adored artists.
| | |
| --- | --- |
| Full Name | Julio Alfredo Jaramillo Laurido |
| Birth Date | October 1, 1935 |
| Birth Place | Guayaquil, Ecuador |
| Date of Death | 9 February 1978 |
| Age When Died | 42 years |
| Nationality  | Ecuadorian |
| Genre | Latin, International |
| Occupation | Singer |
| Father | Juan Jaramillo |
| Mother | Apolonia Laurido |
| Siblings | Pepe Jaramillo, María Antonieta Jiménez Laurido |
| Spouse | Irene, Odalina Sánchez and María Eudocia Rivera (m. 1955–1976) |
| Son | Francisco |
| Renowned Work(s) | Nuestro juramento, Cinco Centavitos, Rondando Tu Esquina, Dos Años, Odiame, Te Odio Y Te Quiero, Niégalo Todo |
| Education | Not Known |
| Net Worth [approx.] | $17 million |
Early Life/Biography 
Born in Guayaquil, Ecuador, Julio Jaramillo is the son of Juan Jaramillo and Apolonia Laurido. His parents left the town of Machachi for Guayaquil in hopes of a better future. He had a brother called Pepe and a sister who passed away when she was just five years old. Ignacio Toapanta, a neighbor, let the youngsters use his musical equipment and taught them how to play the guitar.
Later, Julio constructed his bamboo guitar so he could practice more. Julio's decision to enroll in Francisco Garca Avilés' school was likely the catalyst for his decision to pursue music professionally.
By the time he was 17 years old, Jaramillo was already well known for having a lovely and friendly voice and participating in radio shows at the "El Condor" radio program.
He formed a trio in 1950 with two pals and traveled to the Esmeraldas and Manabi regions. He had to return to working as a shoemaker to make ends meet. Julio could not quit his bohemian lifestyle and revealed even his mother's rebukes, punishments, cries, and entreaties.
His early exposure to singers like Olimpo Cárdenas, Carlos Rubira Infante, and the Guayaquil and Villafuerte duets influenced his choice to pursue a career in singing; Julio Jaramillo was very much influenced by music that he started playing guitar at an early age.
Family, Relationship, Wife
Julio Jaramillo was born to Juan Jaramillo and Apolonia Laurido; he had one brother, Pepe, and a sister who died at a young age.
When he was 18 years old, Julio moved out of his parent's house and rented a flat with his wife, Irene. Together they had a baby, but their baby passed away within eight months of being born. He was working as a shoemaker at the time, but he was still adamant about trying to become a musician.
He frequently performed for tips at a venue named "La Lagartera." Julio connected with other musicians at "La Lagartera." At the local radio station Radio El Triunfo where he met Odalina Sánchez. He left Irene for Odalina after falling in love with her. Odalina gave birth to their son Francisco on March 9, 1955.
Julio never ceased being "the kid from the block" back in Guayaquil—humble, amiable, bohemian, giving, and joyous. He established a TV show on Channel 4 where he regularly appeared and made new songs. Nevertheless, a life of excess and irresponsibility impacted his health, which deteriorated with time.
Julio Jaramillo's Career
Julio Jaramillo's name gained popularity after the release of his debut album, "Mi pobre querida Madre" (1954), a duo with Fresia Saavedra. The next song was a duet with Carlos Rubira Infante called "Esposa (wife)," a waltz in the manner of Peru from 1955.
Julio's turning point came in 1956 with the Peruvian-inspired waltz Fatalidad (music by Laureano Martnez Smart, words by Juan Sixto Prieto).
It resembles a cross between an Ecuadorian "pasillo" and a Peruvian waltz. It was a great hit right away; 6000 copies were sold in just one week. He had created a dozen recordings for the Onyx label by the end of 1956. He transitioned to TV and films in 1959. "Wicked Woman," or Mala Mujer, was his debut feature.
After the 1957 bolero "Nuestro Juramento," which brought him international acclaim, he undertook several tours throughout Latin America. He embarked on a voyage that took him to Chile, Argentina, Uruguay, Colombia, Ecuador, and Peru. He attracted the attention of the Mexican record company Peerless, which sent him on a trip to Chile and Peru.
He reunited with his brother Pepe in Colombia after he had already immigrated there. He gave performances in Guayaquil cinema theaters, and when he wasn't on tour, he hosted two daily shows, seven days a week, beginning with pre-movie broadcasts on Saturdays and Sundays. After arriving in Ecuador, he was detained and compelled to be a soldier.
After reentering society and being a civilian again in 1960, he maintained his profession and, at Guayas Theater in Guayaquil, achieved outstanding appearances for up to four months in a row.
Additionally, he appeared in two films: one in Argentina and "Fiebre de Juventud: Romance en Ecuador," which was made in Ecuador. He moved to Venezuela in 1965 and conducted profitable tours of Mexico, Puerto Rico, and Central America. Additionally, he performed duets with Alci Acosta, Olimpo Cárdenas, and Daniel Santos.
His songs were highly regarded by his audience throughout his lifetime, to the point where, upon his passing, approximately 250,000 people turned up to pay tribute to him. His melodies continue to be timeless favorites heard throughout Latin America.
Others see him as a representation of Ecuadorian nationalism. He stood in for Ecuadorians worldwide, and many Ecuadorians still consider him to be one of the greatest singers of all time.
He eventually made it back to Guayaquil in 1977, but he was sick and unable to sing. He died on February 9, 1978, at the age of 42. Charazani is where his grave is.Some of his most popular songs for which he is still remembered today are: – Nuestro juramento- Ódiame- Reminiscencias- Un disco más- Aunque me duele el alma- Para qué se quiere?- Amor se escribe con llanto – Soñar y nada más- Cenizas.
5 Interesting Facts about Julio Jaramillo
Julio Jaramillo was also known as J. J. (Jota Jota).
He had a very controversial love life; he is said to be married 5 times.
It is believed that he had 28 children with different women.
He was jailed multiple times for crimes involving women or failing to follow the juvenile court rules.
Julio Jaramillo died at the age of 42.
---
Read Also: Patrick Boone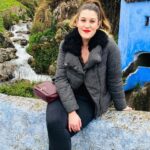 Linda Brown is the Author & Editor of this Blog. She is a fashion designer, a Dog lover, and a proud mother of two kids. Linda is a fan of Movies, TV Shows, Theaters, and Books by almost every author. Her Favourite hobby is listening to retro and suspense stories. Read more about her >>
Was this article helpful?