John Carradine was a well-known 20th-century American actor who was best recognized for his work in horror movies and Shakespearean theater. He was one of Hollywood's most prolific performers, having acted in over 200 films, often in adversarial roles.
Carradine was raised in Manhattan, New York City, and began his film career with horror films like 'House of Frankenstein' and 'House of Dracula.' He then worked for famed American cinema director John Ford, appearing in films such as 'Mary of Scotland,' 'Stagecoach,' and 'The Man Who Shot Liberty Valance.'
Other notable films in which he appeared include the historical epic 'The Ten Commandments,' in which he played Aaron, Moses' brother, and the comic picture 'The Court Jester,' in which he played Giacomo, an Italian court jester, and assassin.
Carradine had a few television appearances over his career. There in the American comedy series 'The Munsters,' he had a pivotal role. He died of multiple organ failure at the age of 82, after a long and distinguished career.
[ez-toc]
Bio/Wiki
Real Name
John Carradine
Nickname
Richmond Reed Carradine, Peter Richmond, John Peter Richmond
Profession
Actor
Personal Life
Date of Birth
5th February, 1906
Date of Death
27th November,1988
Age When Died
82 years 9 months 22 days
Birthplace
Greenwich Village, Manhattan, New York City, U.S.
Place of Death
Milan, Italy
Nationality
American
Hometown
Manhattan, U.S.
Zodiac sign
Aquarius
Religion
N/A
School
Christ Church School
College/University
Espiscol Academy, Graphic art Institute
Educational Qualification
Graduated
Physical Stats
Height (approx.)
in centimeters- 186 cm
in meters- 1.86 m
in feet inches- 6'1"
Weight (approx.)
in kilograms- 78 kg
in pounds- 172 lbs
Career
Debut
"Camille" 1925, New Orleans
Awards & Achievements
• 'Daytime Emmy Award' for 'Outstanding Performer in a Children's Program'
• 'Fantasporto Award'
• 'The Golden Boot Award'
• Star on the Hollywood Walk of Fame
Relationships & Affairs
Marital Status
Married
Wife
• McCool Cosner​(m. 1935; div. 1944)​
• Sonia Sorel ​(m. 1944; div. 1956)​
• Doris Rich ​(m. 1957; died 1971)​
• Emily Cisneros ​(m. 1975)
Family
Parents
Father- William Reed Carradine
Mother- Dr. Genevieve Winnifred Richmond
Siblings
N/A
Children
5, including David Carradine, Keith Carradine, and Robert Carradine
Income
Net Worth [approx.]
$1.5 million to $5 million
Social Media
Instagram
N/A
Twitter
N/A
YouTube
N/A
Early Life & Biography
On February 5, 1906, John Carradine was born as Richmond Reed Carradine in Manhattan, New York City, United States. His father was a news agency correspondent named William Reed Carradine, and his mother was a surgeon named Genevieve Winnifred Richmond.
When John was two years old, his father passed away of TB. After that, his mother married a paper producer from Philadelphia.
Carradine ran away at the age of 14 after being abused by his stepfather. He afterward returned to Philadelphia to study at the Graphic Arts Institute. For a time, he stayed with his mother's brother and labored in the public library's film collections.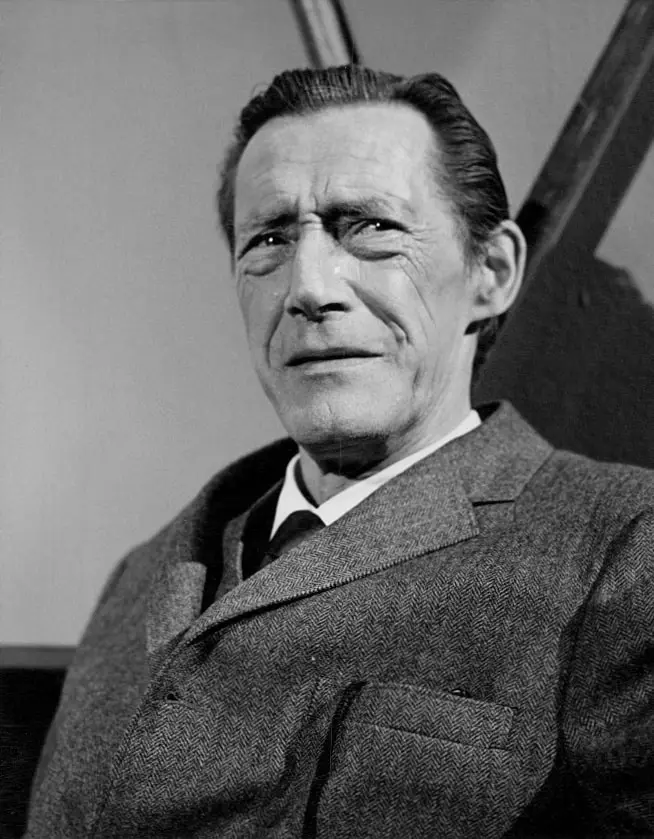 As per his son, Carradine also worked as an assistant to Daniel Chester French, a distinguished American sculptor well known for the famed Abraham Lincoln statue in Washington, DC's Lincoln Memorial.
For a while, he sustained himself as a painter. After a while, he made his stage debut in 1925.
Family, Parents & More
As for his family, Carradine was the son of William Reed Carradine, an Associated Press correspondent, and his surgeon wife, Dr. Genevieve Winnifred Richmond.
His grandfather was an evangelical author named Beverly Carradine. When his father died of tuberculosis, his mother married Peck, who was a Philadelphia paper manufacturer.
Relationship, Wife & Affairs
As an adult, Carradine had four marriages. His first marriage was with Ardanelle Abigail McCool, he had two sons from this marriage David and Bruce. Bruce was the son of Abigail from her previous marriage who was then adopted by John as his own son. The couple divorced in 1944.
His second marriage was with Sonia Sorel, a co-star in the 1944 film Bluebeard. Sonia, who went by the stage name Sorel, was the granddaughter of biologist Max Henius and a great-niece of historian Johan Ludvig Heiberg. Christopher, Keith, and Robert were Carradine and Sonia's three sons. In 1957, they divorced.
In 1957, he married Doris Grimshaw. In 1971, she perished in her flat from a fire started by a smoking cigarette. Carradine was wedded to Emily Cisneros from 1975 until his death in 1988.
Education, School & College
John attended Christ Church School in Kingston and the Episcopal Academy in Merion, Pennsylvania, where he improved his diction and memory while being forced to memorize passages of the Episcopal Book of Common Prayer.
He even studied sculpture at the Graphic Arts Institute in Philadelphia. Later he served as an apprentice to Daniel Chester French, the sculptor behind the statue of Abraham Lincoln for the Lincoln monument.
John Carradine's Career
In 1925, Carradine had his debut appearance in a rendition of the popular play 'Camille.' He performed with a New Orleans Shakespeare Company for a while.
In the 1930 picture 'Tol'able David,' he made his first credited debut on the big screen. He began using the stage name 'John Carradine' in 1935.
Soon after, he joined John Ford's stock company and began acting in his films, including "Mary of Scotland" (1936) and "Stagecoach " (1939). In the drama picture 'The Grapes of Wrath,' he played his first important role in 1940.
He starred in the horror flicks "House of Frankenstein" (1944) and "House of Dracula" (1945) in the 1940s (1945). He also maintained his acting career in plays such as "Hamlet," "Macbeth," and "The Duchess of Malfi." He also appeared in the adventure film "Son of Fury: The Story of Benjamin Blake" as a supporting character.
He shot to fame in 1956 with the Oscar-winning biblical epic film "The Ten Commandments." Aaron, the brother of the legendary Biblical prophet Moses, was played by Carradine.
The picture was recognized for seven Academy Awards, winning one. He also starred in the comedy movie "The Court Jester" that same year. It was at the time the most costly comedy picture ever made.
He also had several television appearances. He was in episodes of the critically regarded television series "The Twilight Zone." In the comedic series 'The Munsters,' he had a pivotal role.
Carradine's final projects include voice appearances in the animated flicks "The Secret of NIMH" and "Aladdin and the Wonderful Lamp," as well as a secondary role in the comedy-drama "Peggy Sue Got Married."
Carradine's Major Works
John Carradine's first major appearance was in the 1940 drama film "The Grapes of Wrath," which is widely regarded as among the best American pictures ever made.
The film was directed by John Ford and starred Henry Fonda, Ward Bond, Jane Darwell, Charley Grapewin, and Charles Tennen. The picture was indeed a commercial success and received seven Academy Award nominations, winning two of them.
Carradine also received praise for his performance in the Second World War film 'Hitler's Madmen,' in which he played a central role.
The film, directed by Douglas Sirk, was about Nazi commander Reinhard Heydrich's assassination, which culminated in the Lidice Massacre.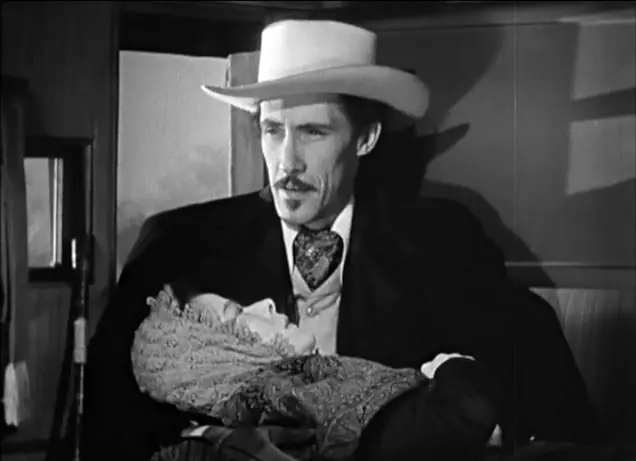 Another of John Carradine's best-known works, 'The Ten Commandments,' had been a Biblical epic film released in 1956. The film was directed by Cecile B DeMille and starred Charlton Heston, Yul Brynner, Anne Baxter, Edward G. Robinson, Yvonne de Carlo, and John Carradine as the Biblical prophet Moses.
It was considered for seven Academy Awards, winning one. The movie is regarded as the best in American cinema.
'Peggy Sue Got Married,' an American comedy-drama film in which Carradine performed a supporting part, was one of his final films.
Kathleen Turner, Nicolas Cage, and Barry Miller appeared in Francis Ford Coppola's film, which was directed by him. It was a success as it won three Oscar nominations.
Death
Carradine has been afflicted with rheumatoid arthritis for quite some time. He died of multiple organ failure on November 27, 1988, at the Fatebenefratelli Hospital in Milan, Italy.
David, Keith, Robert, and Bruce, four of his sons, followed in their fathers' footsteps and became actors. David Carradine, who featured in over 200 films and directed several independent productions, was the most successful of them all.
Net Worth
At his time he had a net worth of around $1.5 million to $5 million. Most of his earnings came from his acting and other acting-related works. Although, it is quite difficult to estimate the net worth at that time as there were not many resources.
Interesting Facts about John Carradine
While he resided in Santa Barbara, CA, he had the word "HAM" on his Mercedes-Benz license plates.
In 1929, he co-starred with Boris Karloff in a ten-week engagement of "Window Panes" in Figueroa, California. Carradine portrayed a moron, and Karloff portrayed Grigory Rasputin.
In early 1935, he changed his name from John Peter Richmond to John Carradine.
His traveling performances of "The Merchant of Venice," "Hamlet," and "Othello" grossed more than Maurice Evans' famed 1940 "Hamlet." Carradine seemed to have a memorial seat designated for his good friend, the late John Barrymore, during the San Francisco run.
In 1953, he was arrested for contempt of court after falling well behind his alimony payments.
On February 8, 1960, he was honored with a star on the Hollywood Walk of Fame at 6240 Hollywood Boulevard.
Both The Twilight Zone (1959) and The Twilight Zone (1960) included him as a guest star (1985).
Despite his long-term Fox contract, Whispering Ghosts (1942) became his final film.
He made a trip to California and made a living as a quick-sketcher.
He left home after a family feud to work as an assistant to famed Philadelphia artist Daniel Chester French.
In four films, he played Count Dracula: House of Frankenstein (1944), House of Dracula (1945), Billy the Kid Versus Dracula (1966), and Nocturna (1967). (1979).
He was six years Martha Scott's senior in real life, despite playing her son in The Ten Commandments (1956).
Carradine and his granddaughter Martha Plimpton both played Doctor Bernardo in Woody Allen's film Everything You Always Wanted to Know About Sex * But Were Afraid to Ask (1972), and Laura in Another Woman (1973). (1988).
---
Read More: Wilson Wood | Jimmy Ames
Sources: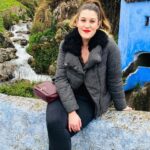 Linda Brown is the Author & Editor of this Blog. She is a fashion designer, a Dog lover, and a proud mother of two kids. Linda is a fan of Movies, TV Shows, Theaters, and Books by almost every author. Her Favourite hobby is listening to retro and suspense stories. Read more about her >>
Was this article helpful?