Scottish best-selling criminal novelist Ian Rankin, full name Ian James Rankin, was born in Cardenden, Fife, Scotland, on April 28, 1960. He graduated with a bachelor's degree from the University of Edinburgh in 1982. He is the author of the popular "Inspector Rebus" series. Rankin was born and raised in a tiny coal mining community.
He started penning the story which would become his debut novel, The Flood while working on a never-completed Ph.D. in Scottish literature (1986). The novel was released by an Edinburgh-based student press
"Knots & Crosses", the first crime book by Rankin, published in 1987, featured Inspector John Rebus, a tough-talking former soldier working for Scotland's regional police.
Rankin, who insisted he had no desire to write in the genre, wrote two unrelated novels in the years that followed before returning to the subject of what would eventually become his most well-known character.
Bio/Wiki
Real Name
Ian Rankin
Nickname
Rankin
Profession
Writer
Personal Life
Born
28 April, 1960
Age [as of 2022]
62 years
Birth Place
Cardenden, United Kingdom
Nationality
British
Zodiac Sign
Taurus
College/Universities
Beath High School, University of Edinburgh
Education
PhD in the novels of Muriel Spark
Physical Stats
Height (approx.)
in centimeters- N/A
in meters- N/A
in feet inches- N/A
Weight (approx.)
in kilograms- N/A
in pounds- N/A
Career
Debut
Knots & Crosses [1987]
Renowned Work(s)
* DI John Rebus novels
* Malcolm Fox novels
* Dark Entries
Relationships & Affairs
Marital status
Married
Wife
Miranda Harvey [m. 1986]
Family
Parents
Father- James
Mother- Isobel
Siblings
Susanne
Children
Sons- Kit Rankin & Jack Rankin
Income
Net Worth [approx.]
$10 Million
Social Media
Twitter
@beathhigh
Early Life/Biography 
Cardenden, Fife, is where Rankin was born. His mother, Isobel, was employed in a school canteen, while his father, James, operated a grocery store. He received his education at Cowdenbeath's Beath High School.
Ian's parents had anticipated him pursuing a trade, but they were terrified when he later decided to study literature at university.
Wonderful audience tonight @ToppingsBath – amazing venue. pic.twitter.com/u6vz38KlEC

— Ian Rankin (@Beathhigh) June 7, 2022
He persisted, thanks to the help of his English tutor, and graduated from the University of Edinburgh. While there, he also started but never finished a doctoral thesis on Muriel Spark. While teaching at the university, he still participates in the James Tait Black Memorial Prize. 
He spent four years in Tottenham, London, and the following six in a rural area of France as he built his writing career. Ian was previously a grape picker, swineherd, taxman, alcohol researcher, hi-fi journalist, college secretary, and punk musician with the Dancing Pigs before becoming a popular full-time writer. 
Family, Relationship & Wife
Ian is married to Miranda Harvey in 1986 whom he met at the university, they have two boys; John Morgan "Jack" Harvey-Rankin who was born in 1992, and Christopher Connor "Kit" Harvey-Rankin who was born in 1994. Ian Rankin resides in Edinburgh with his family.
He has praised the help they receive from Edinburgh's Forward Vision in caring for Kit and other young adults with disabilities.
Before relocating to a penthouse apartment in the historic Edinburgh Royal Infirmary building at Quartermile in Lauriston, they spent several years living in the Merchiston/Morningside neighborhood, close to the renowned writers J. K. Rowling, Alexander McCall Smith, and Kate Atkinson. The pair also own a home in the Scottish Highlands' Cromarty.
A large number of Rankin's profits have been given to charity. He and his wife established a trust in 2007 to aid organizations that promote health, the arts, and learning.
It was revealed in 2020 that he had given the trust roughly £1 million over the past five years, including £200,000 in 2019.  He contributed three first volumes of his early books, totaling £1,850 in valuation, to a book sale benefiting Christian Aid in 2022.
Education
Ian Rankin graduated from the University of Edinburgh after attending Beath High School in Cowdenbeath.
Ian Rankin's Career 
Rankin had no intention of becoming a crime author. He believed that his first two books, Knots and Crosses and Hide and Seek, were more in line with Scottish literary traditions shown by Robert Louis Stevenson and even Muriel Spark.
He was alarmed by their label as genre fiction but Allan Massie, a Scottish novelist, reassured him by asking – Do you think John Buchan ever concerned about whether he was creating literature or not?
The majority of the Inspector Rebus books by Rankin are set in Edinburgh. They are regarded as significant additions to the tartan noir subgenre. ITV adapted 13 of the novels, plus one short story, into a television show that starred Ken Stott in series 3-5 and John Hannah in series 1 and 2.
So here's how the cover of the next Rebus novel will look… @Waterstones_Edi @orionbooks pic.twitter.com/rlh1QSYJPZ

— Ian Rankin (@Beathhigh) July 22, 2022
On Radio Five Live in 2009, Rankin announced that he would begin writing a five- or six-issue run of the Hellblazer comic series, though he might decide to make the plot a stand-alone graphic novel instead.
Dark Entries, the second book under the company's Vertigo Crime line, will be published as a graphic novel, according to the Vertigo Comics panel at WonderCon 2009, which verified this.
The Royal Lyceum Theatre's artistic director, Mark Thomson, and Rankin collaborated on the play Dark Road in 2013. The play, which served as Rankin's stage writing debut, had its debut appearance in September 2013 at the Lyceum Theater in Edinburgh.
Ian Rankin sold 10% of the crime fiction that was published in Britain in 2005, making him the tenth best-selling author there. He also publishes under the alias Jack Harvey.  
In 2021, Rankin worked with William McIlvanney to complete a draft of a prequel that described an early case involving McIlvanney's fictional detective, Jack Laidlaw. Rankin admired McIlvanney, who passed away in 2015 leaving the text unfinished. The Dark Remains was the title used for publication.
Rankin and publisher Orion agreed that Rankin would pen two additional John Rebus books in 2022.
During that year, as part of her Birthday Honors List, Rankin was awarded a Knighthood by HM Queen Elizabeth II for his contributions to writing and philanthropy. Some Ian Rankin popular novels are The Flood, Knots and Crosses, Watchman, Westwind, Hide and Seek, Tooth and Nail, and many more.
Some of the prominent awards won by Ian Rankin are: Elected Hawthornden Fellow, Chandler-Fulbright Award, CWA Short Story Dagger for A Deep Hole, CWA Gold Dagger for Fiction for Black and Blue, Edgar Award for best novel, shortlist, Black and Blue, Palle Rosencrantz Prize, Whodunnit Prize, etc.
Net Worth
The Scottish author Ian Rankin has a $10 million net worth. His Inspector Rebus books are the criminal thrillers for which he is most well-known.
Author of Rebus detective novels Ian Rankin boosts the company's value to over £3 million. According to statistics, author Ian Rankin's business is now worth more than £3 million. The hard-nosed Edinburgh investigator is the subject of the Rebus novels, and the author of those books watched his company's value rise as revenues poured in from those publications.
The great run of Cromarty weather continues… pic.twitter.com/YbFzcl1VKY

— Ian Rankin (@Beathhigh) August 1, 2022
Interesting Facts about Ian Rankin
One of the most well-known novelists, Ian Rankin, is the author of numerous works of crime fiction that have garnered enormous popularity and accolades. To get to know Ian better, let's look at some of his interesting facts.
Ian Rankin was born in Cardenden, a town in Scotland. He was an author who resided in France and England.
He received the Order of the British Empire in 2002 in recognition of his literary accomplishments.
As a writer and chef, Ian Rankin can be seen on Anthony Bourdain's television program, No Reservations.
He graduated from the University of Edinburgh with a bachelor's degree.
In 1986, The Flood, his first book, was released.6. Rankin's popular works as a crime fiction author are those featuring Inspector Rebus. Among his numerous literary honors are the Grand Prix du Roman Noir, the CWA Gold Dagger, and the Edgar Award.
---
Read More: James Grippando
Sources:
https://en.wikipedia.org/wiki/Ian_Rankin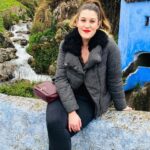 Linda Brown is the Author & Editor of this Blog. She is a fashion designer, a Dog lover, and a proud mother of two kids. Linda is a fan of Movies, TV Shows, Theaters, and Books by almost every author. Her Favourite hobby is listening to retro and suspense stories. Read more about her >>
Was this article helpful?