A Cambridge native, Fiona Barton was born in 1957. Over the years, her profession has taken a few unexpected detours. Fiona has worked as a journalist for the Daily Mail as a senior writer, the Daily Telegraph as news editor, and The Mail on Sunday as a chief journalist, where she received Reporter of the Year at the National Press Award ceremonies.
The idea of Fiona Barton's first book has been developing in her mind while reporting notorious murders and trials for a national newspaper. She began to question what the wives of those convicted truly knew—or allowed themselves to understand.
It took the freedom of Fiona's professional move to transform that passion into a story about a missing child, told by the victim's mother, the investigator leading the search, and the wife of the man accused of doing the crime. Her first book "The Widow" appeared on the Sunday Times and New York Times Best Seller lists in 36 countries, much to her delight and surprise.
[ez-toc]
Bio/Wiki
Real Name
Fiona Barton
Nickname
Fiona
Profession
Writer, Journalist, Author
Personal Life
Born
1957
Age [as of 2022]
65 years
Birth Place
Cambridge, United Kingdom
Nationality
British
Zodiac Sign
Sagittarius
College/Universities
University of Warwick (1976–1979), St Mary's School, Cambridge (1968–1975)
Physical Stats
Height (approx.)
in centimeters- N/A
in meters- N/A
in feet inches- N/A
Weight (approx.)
in kilograms- N/A
in pounds- N/A
Career
Debut
The Widow [2016]
Renowned Work(s)
The Widow, The Child, The Suspect, Local Gone Missing
Relationships & Affairs
Marital status
Married
Husband
Gary Barton
Family
Parents
Father- N/A
Mother- N/A
Siblings
N/A
Children
N/A
Income
Net Worth [approx.]
N/A
Social Media
Facebook
@fionabartonauthor
Twitter
@figbarton
Early Life/Biography
The allure of a secret seems to be too strong for Fiona Barton to escape. It was the guarding of secrets when she was a kid—the imaginary adventures she played out in her head, the invisible notes, and the unsaid terror of monsters underneath her bed. All these ideas and imagination boosted her creative thoughts.
As she grew older and began reading books off of her parents' bookcases, she learned how exciting it was to learn about other people's personal beliefs and behaviors. It all started with detective fiction, with characters like Sherlock Holmes and his deductive skills, as well as the shoals of red herrings in Agatha Christie's books.
But Rebecca by Daphne du Maurier was what made her halt in her tracks. Fiona was sucked into this tragic romance and its gothic terror from the captivating opening sentence, "Last night I dreamed I went to Manderley again."
"She was swept up in the web of lies and silence that surrounded the true story and was no longer just an observer of the cunning of amateur investigators." Instead, she lived every moment of the suspenseful, frightening, and captivating narrative. She was smitten. 
Fiona Barton believes that her interest in hidden lives is what inspired her to pursue journalism; learning the facts about people became her line of work. When conducting interviews, she would frequently ask herself questions such as "What do they know? That they are not telling and why are they not telling?"
Since she needed to know, writing psychological thrillers since 2016, she has unraveled the web of deceit in The Widow and The Child
Family, Relationship & Husband
Popular British author, journalist, and book editor Fiona Barton was born in Cambridge, United Kingdom. Gary Barton is her husband. There isn't a lot of information currently accessible regarding her family.
Education
Fiona Barton completed her education at the University of Warwick (1976–1979), St Mary's School, Cambridge (1968–1975).
Fiona Barton's Career 
Fiona Barton, a British novelist who was born in the UK, served as a writer and journalist in London before writing books. Among her previous jobs were those of a senior writer for The Daily Mail, news editor for The Daily Telegraph, and chief reporter for The Mail.
She later quit her employment to volunteer in Sri Lanka, and since 2008, she has worked with others and trained, attacked, and banished reporters from all around the globe. However, a story was developing in Fiona's thoughts the entire time.
Although initially quitting her job as a reporter to volunteer, she decided to work on The Widow while she was in Sri Lanka. This required her to relearn many of the strict journalistic practices to adopt the more creative novel style of writing.
When Fiona covered notorious crimes and prosecutions for a national newspaper, she began to wonder how much the wives of those convicted knew or were willing to admit.
While leaving Sri Lanka, the pair relocated to France, where she began writing The Child, her second book, after the publication and success of her first. Fiona Barton discovered she was a novelist at the age of 51. It has been an interesting ride for her career over the years.
She no longer works as a journalist, although she underwent a significant career transition and finds it difficult to leave the position behind.
So she developed the also-a-journalist Kate Water character, which Fiona freely admits is based on the author's history, information, and experience. "There are parts of me in her, I think," Fiona Barton remarked in an interview.
The Widow, her debut book, has already been published in about 30 different countries. Following its release, it was included on the 2014 Richard & Judy Search for a Bestseller shortlist.
New York Times and Sunday Times Best Sellers, the thriller sold millions of copies. Let's have a peek at Fiona Barton's best books that attract people's attention.
#1 The Widow
It is a fantastic, suspenseful psychological thriller that truly deserves to take the place of the aforementioned genre's monarchs. It features Jean Taylor's recently passed away husband, Glen, whose passing generated a lot of controversy.
Glen was charged with a horrific crime while he was still living, and now that he has passed away, reporters are at Jean's door demanding an explanation.
It is the account of a missing child told from the viewpoints of the victim's mother, the detective in charge of the investigation, and the wife of the man accused of committing the crime. This gives Detective Inspector Bob Sparkes the information he needs to take on this case and, perhaps, solve it.
#2 The Child
The second book by Fiona Barton, has Kate once more as she looks into yet another horrific crime that involves a young baby's skeleton that was found in London on a construction site.
Two women will be greatly affected by the information in this case: one who may have a secret that could come to light and the other who may fear learning that the child who was stolen from her at the maternity ward may be the one who was recently located. 
She would frequently clip out intriguing articles from magazines and newspapers, and one such article about a baby who had been discovered and had previously been buried served as the basis for The Child.
#3 The Suspect
The Suspect, which is the third book in Fiona Barton's Kate Waters series, is about two adolescent females who vanished while traveling by backpack through Thailand.
A probable foul play was suspected when one of the girls, 18-year-old Alexandra O'Connor, failed to return home.
Det. Insp. Bob Sparkes speaks with Kate in the hopes that she will write something that will persuade the girls to return home after they read it. But Kate was much more affected by the tale than that. Her son, who had visited Thailand two years prior, had vanished. 
— Fiona Barton (@figbarton) September 11, 2020
Interesting Facts about Fiona Barton
Fiona Barton is a famous British writer whose genre mainly includes suspense and thrillers. Let's look at some of the interesting facts about Fiona to get to know her better.
Fiona Barton was born in 1957.
She is a British citizen.
Fiona's popular works include The Widow, The Child, The Suspect, and Local Gone Missing, etc.
Her birth place is Cambridge, England, The United Kingdom.5. Gary Barton is the husband of Fiona Barton.
---
Read More: Kristin Hannah | Sarah Dessen
Sources:
https://www.imdb.com/name/nm8074808/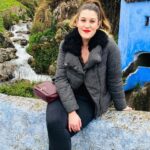 Linda Brown is the Author & Editor of this Blog. She is a fashion designer, a Dog lover, and a proud mother of two kids. Linda is a fan of Movies, TV Shows, Theaters, and Books by almost every author. Her Favourite hobby is listening to retro and suspense stories. Read more about her >>
Was this article helpful?